We Were First To Focus Solely On Landscaping
At Lazy Lawns, we have a vast experience within the industry when it comes to the domestic landscaping market and artificial grass. We began when you could only purchase sports surfaces. Lazy Lawns has grown with the industry to where it is today. This experience has enabled Lazy Lawns to source the best quality artificial grass products for our customers at the best possible price.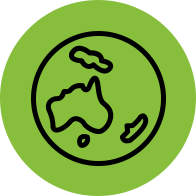 We Have National Buying Power
Lazy Lawns is now a national company operating right across Australia. Due to the volume of products purchased by Lazy Lawns, we are able to deal directly with the manufacturers to obtain the best purchase price possible and pass on those savings to you, the consumer.
We Do Not Ask For A Deposit
Almost every other company will ask you for a sizable deposit before commencing work. Lazy Lawns will not ask you for a deposit up front because we know you will be satisfied with your investment
We Are Western Australian Owned And Operated
Almost every other company will ask you for a sizable deposit before commencing work. Lazy Lawns will not ask you for a deposit up front because we know you will be satisfied with your investment